What is Pathway to Apprenticeship?
Pathways to Apprenticeship is a new initiative offering a range of programmes that you can take in advance of an apprenticeship. These programmes offer essential skills designed to help you access and transition to a full apprenticeship. Similar in structure, pathways to apprenticeship are delivered in a blended combination of on-the-job employer-based training and off-the-job training in a College of Further Education and Training.
Benefits of Pathways to Apprenticeship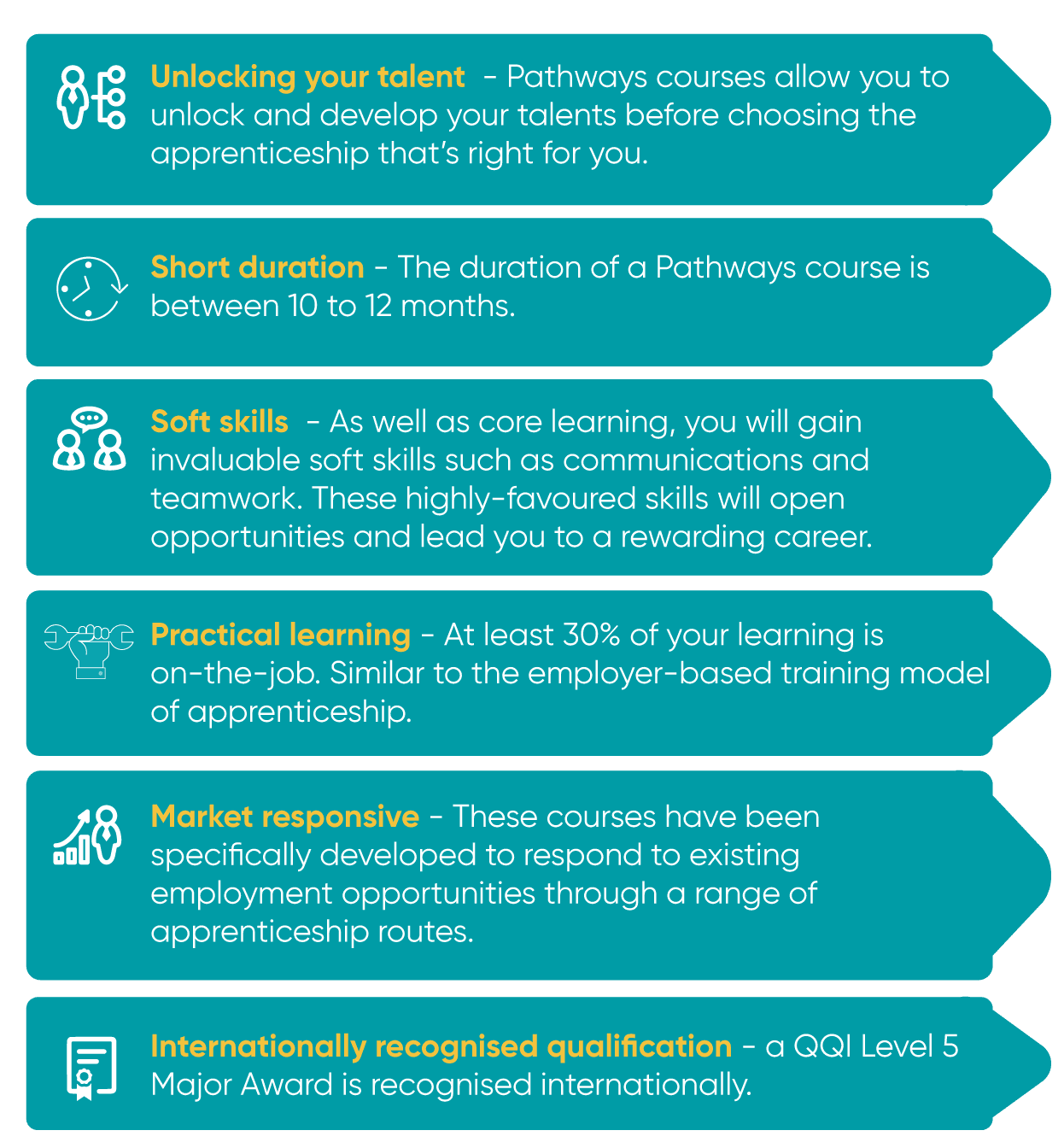 Pathways to Apprenticeship
Programmes
Application Requirements
You must be at least 16 years of age and have completed a Level 4 major award or hold an equivalent qualification.
Related prior learning and experience will be validated through a recognition of prior learning process on application.
Places on Pathways courses are limited and will be allocated based on a personal interview.
Get in Touch
For further information on our Pathways to Apprenticeship programmes, please contact:
Pathways to Apprenticeship Co-Ordinator
College of Further Education and Training
LCFE Mulgrave Street Campus
Mulgrave St, Limerick, V94 P232
Phone (061) 414 344
Email pathways@lcetb.ie