What is a Traineeship?
A traineeship is a programme of structured training which combines learning in an education and training setting and in the workplace. They take 6 – 20 months to complete. The aim is to provide you with job-specific training and workplace coaching with an employer at Levels 4 to 6 on the National Framework of Qualifications.

Traineeships give you the opportunity to develop cutting edge skills and knowledge on-the-job, making you more skilled, more employable and enhancing your career options. They also enable employers to access a pipeline of top talent and learners.
Certification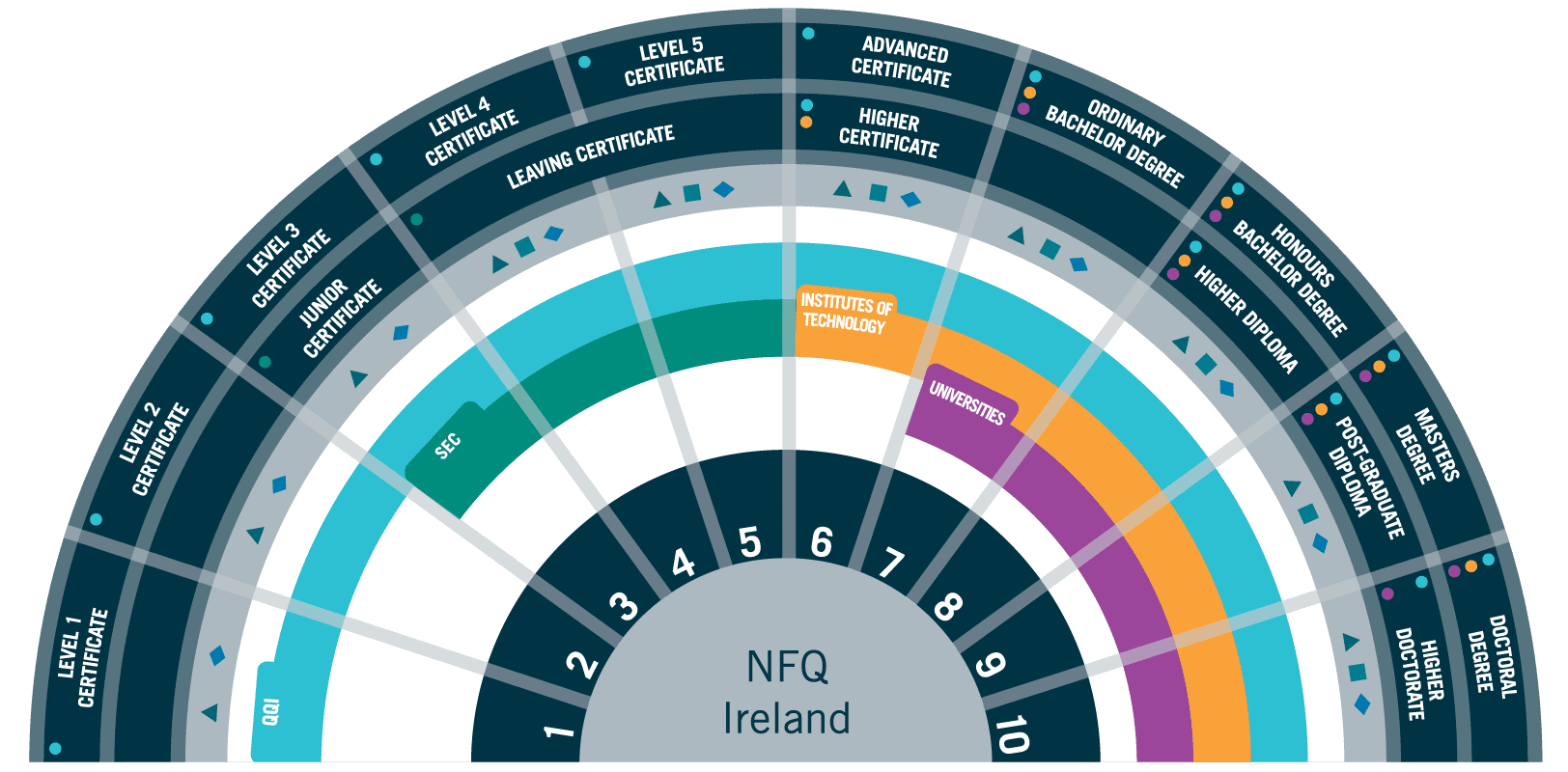 The traineeships we offer are linked to the National Framework Qualifications (NFQ). This 10-step fan diagram maps Education and Training in Ireland, so people can easily find out what level they are at.
Education and Training Boards are the primary provider of traineeships, working in partnership with employers. Unlike apprenticeship, traineeship is not governed directly by legislation in Ireland. Limerick and Clare Education and Training Board works successfully in partnership with multiple employers across this region and is working to develop new traineeships over the next number of years.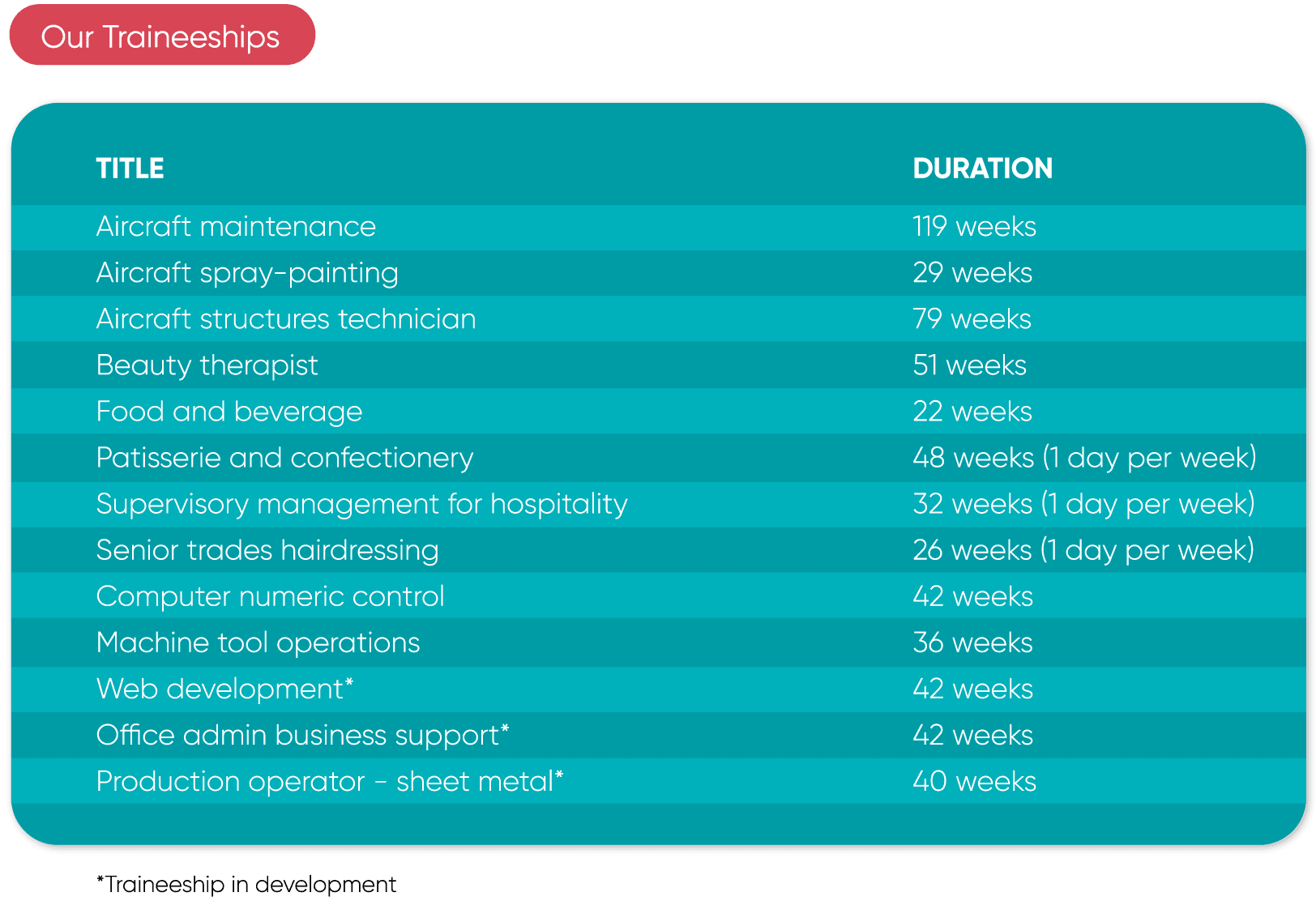 Further information on these Traineeships and more can be found on traineeship.ie

How to access a Traineeship for Trainees
Traineeships are open to all potential participants, of all ages and backgrounds, and are free of charge to participants. Trainees may include school leavers, older learners, those in employment and those who are unemployed.
People who are unemployed and wish, following engagement with their Intreo Case Officer, to access traineeship to upskill for employment may be eligible for a training allowance or income support. Groups eligible for income support include those in receipt of Jobseekers Benefit or Allowance, a One Parent Family Payment, a Jobseekers Transitional Payment or Disability Allowance. Full information on eligibility for unemployed groups is available via www.traineeship.ie
For further information on any of our Traineeships, you can search www.learningandskills.ie or email traineeship@lcetb.ie
Or you can contact our Recruitment Officers:
Recruitment Officer
Further Education and Training Centre
Shannon Campus
Shannon Industrial Estate
Shannon, Co. Clare, V14 CR63
(061) 706100 Recruitment Officer
Further Education and Training Centre
Raheen Campus
Raheen Business Park
Limerick, V94 CV66
(061) 487900
How to access a Traineeship for Employers
Nationally there are 31 traineeship programmes available, with the opportunity to develop new programmes in response to identified skills needs. This table sets out the suite of current traineeship programmes, by industry sector.

Contact Us
Employers interested in an existing Traineeship or in creating a new Traineeship with Limerick and Clare Education and Training Board can email enterprise@lcetb.ie or can contact our Enterprise Engagement Support Service:
Enterprise Engagement Support Service
Further Education and Training Centre
Raheen Campus
Raheen Business Park
Limerick, V94 CV66
(061) 487900
Get in Touch
How to get in contact