What is an Apprenticeship?
Apprenticeship is defined as a programme of structured education and training. It formally combines and alternates learning in the workplace with learning in an education or training centre. Apprenticeship is a dual system, a blended combination of on-the-job employer-based training and off-the-job training. Only apprenticeships approved by SOLAS, the further education and training authority, are recognised by the Department of Education and Skills.
Apprenticeship Phases

Apprenticeships are generally comprised of seven phases, three off-the-job and four on-the-job. However there are exceptions to the above, such as Aircraft Mechanics, Industrial Insulation, Commis Chef and Print Media apprenticeships.
Our Apprenticeships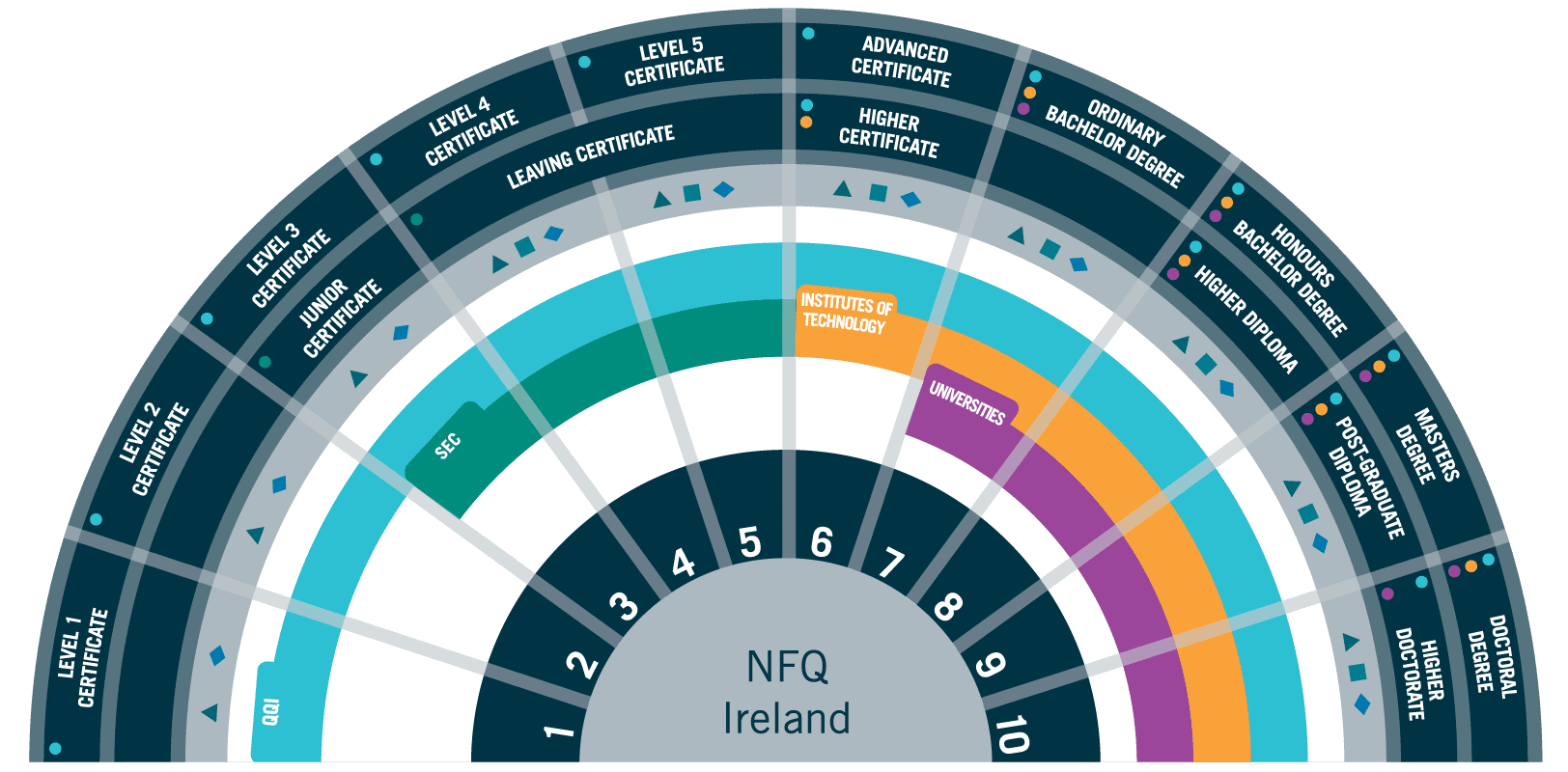 The apprenticeships we offer are linked to the National Framework Qualifications (NFQ). This 10-step fan diagram maps Education and Training in Ireland, so people can easily find out what level they are at. Our apprenticeships range from Levels 5 to 6 on the NFQ.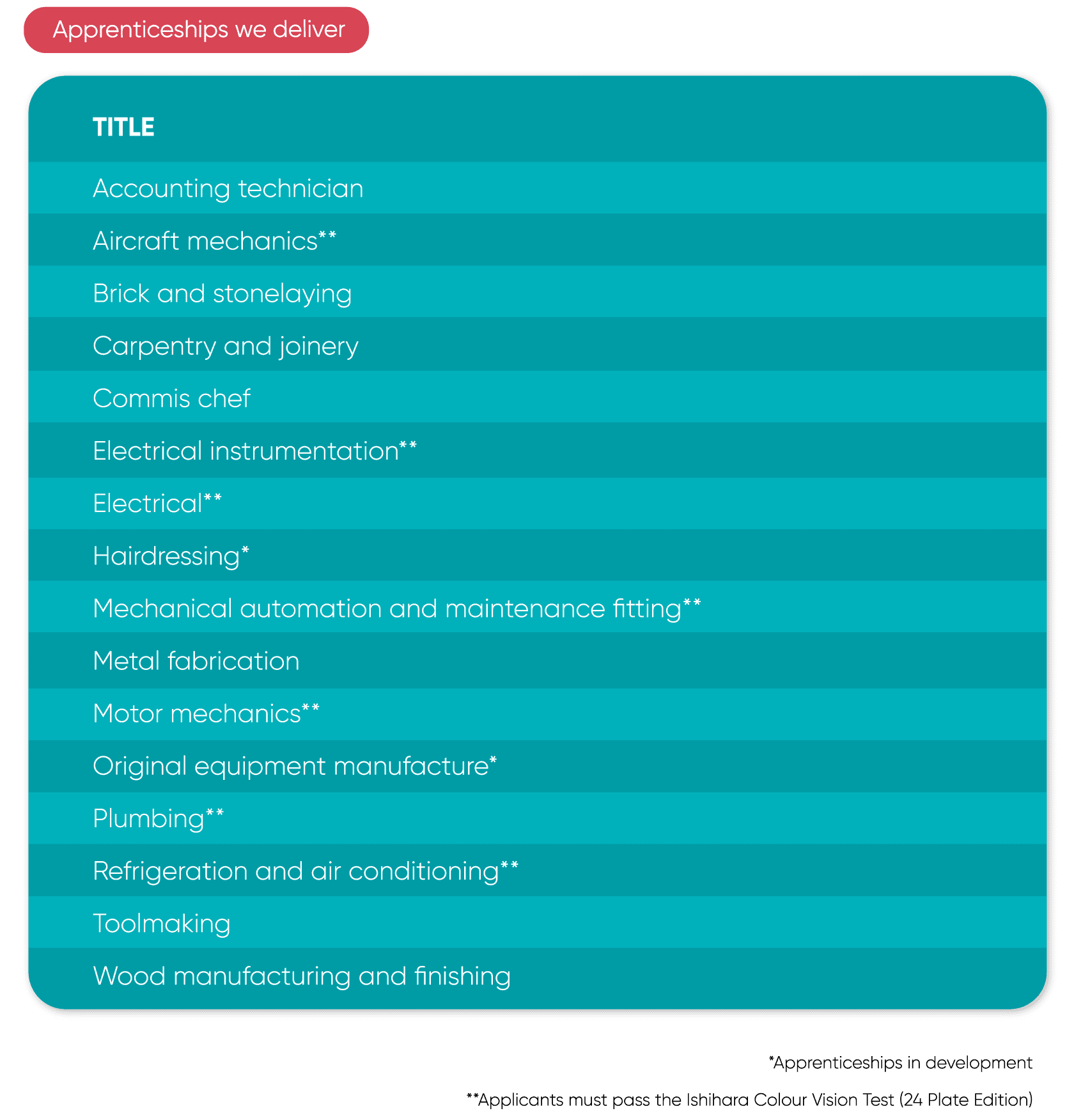 Within the Limerick and Clare Education and Training Board region, we deliver the above apprenticeships. Further information on these apprenticeships as well as many others can be found on apprenticeship.ie
How to become an Apprentice
To begin an apprenticeship, an applicant must be:
Employed by an approved employer.
Must be at least 16 years of age and have a minimum of grade D in any five subjects in the Junior Certificate or equivalent.
Note* higher educational qualifications and other requirements may be sought by employers.
When registered with SOLAS, apprentice must:
Attend your off-the-job training when scheduled.
Complete any outstanding off-the-job training assessments.
Return your on-the-job phase results on time.
Familiarise and comply with your obligations under the Apprenticeship Code of Practice on www.apprenticeship.ie
What wages are Apprentices paid?
During an apprenticeship, an apprentice will be paid an apprentice rate. The actual rates paid may vary depending on the occupation and employer.
Generally, the rates will increase in a number of steps during the apprenticeship.
Apprentices should seek details of rates of pay from their prospective employer.
How to become an Apprentice Employer
If an employer is not already registered with SOLAS, then they can get in touch with us and one of our Senior Training Advisors will assist with the approval and registration process, for which there is no charge.
The employer must register the apprentice with SOLAS within two weeks of recruitment.
Female apprentices' bursary for employers
To promote the entry of females into the designated apprenticeships, a bursary is available to employers to encourage an increased level of recruitment of female apprentices.
Contact us
If you would like further information on any Apprenticeship, you can search www.apprenticeship.ie or email apprenticeships@lcetb.ie. Alternatively if you would like to speak with one of our Senior Training Advisors contact:
Senior Training Advisors
Further Education and Training Centre
Raheen Campus
Raheen Business Park
Limerick, V94 CV66
(061) 487900
Mid-West Apprenticeship App
A new innovative apprenticeship app has been launched by Mid-West Regional Skills in partnership with Limerick and Clare Education and Training Board. The app links apprenticeships with participating employers which will help you to make informed decisions on your future career path.
Click here to download the Mid-West Regional Skills App
Get in Touch
How to get in contact